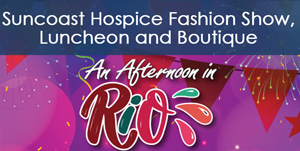 Fashion Show Wow Attendees
The 26th Annual Suncoast Hospice Fashion Show Luncheon and Boutique, An Afternoon in Rio, presented by The Wilder Family, took place on February 1 at Innisbrook Golf Resort. Samba dancers helped to kick off each segment of the show bringing energy and excitement to the afternoon. With a record 650 in attendance, the event celebrated the unique and beautiful fashions from Suncoast Hospice Resale Shops. Models from throughout the community donned formal, social and casual wear with the highlight being the ever-popular Pop-Up Boutique where great buys on wonderful fashions could be purchased.  All proceeds benefitting the programs and services of Empath Health.
Thank you to our Presenting Sponsor The Wilder Family. And thank you to our wonderful planning committee for creating another special event.
Click to view photos.
Upcoming Opportunities to Get Involved
.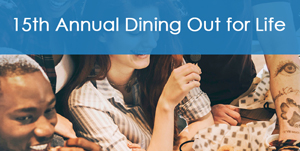 Thursday, April 30 – Join us at Dining Out for Life at one of the local participating restaurants for breakfast, lunch or dinner. Bring your family or a group of friends. Participating restaurants commit to donating a percentage of their proceeds on that day to support Empath Partners in Care (EPIC) helping those infected with or affected by HIV in our community. Restaurants can still sign up and you can also sign up to be an Ambassador that day.
Click For More Information.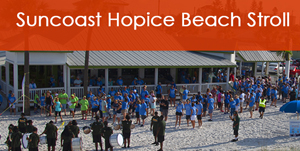 Saturday, May 2, The 19th Annual Suncoast Beach Stroll will take place on beautiful Clearwater Beach starting at the Palm Pavilion. This is a special time to celebrate life and walk to support the special care Suncoast Hospice has provided in this community for more than 43 years.  You can walk as an individual or form a team. This is a healthy and fun way to support your local Suncoast Hospice Foundation.
Click For More Information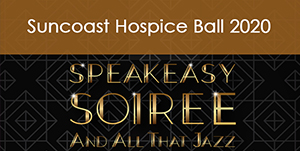 New Date Announced for Suncoast Hospice Ball
After careful consideration of the current COVID-19 (Corona Virus) concerns we made the decision to postpone the 19th Annual Suncoast Hospice Ball until July 11, 2020. We felt this is the best decision in the interest of public health and safety as the health and wellbeing of our guests is of the utmost importance to us. Please continue to visit our events page for the most up-to-date information on the ball. Thank you to the following sponsors for your continued support: Presenting: Stahl and Associates Insurance; Platinum: Free Family Foundation, TSE Industries Inc./The Klingel Family Foundation and The Wilder Family; and Gold: Mrs. Sherri Burke, Raymond James Financial, Cohen Premier Wealth Management, and Reitzel Cook Foundation.