Nancy lived with love and gratitude.
She and her husband Michael moved to Florida as newlyweds along with her identical twin Debi and her husband Bob. They were nearly inseparable.
Then tragedy struck.
In 2015 Nancy was diagnosed with Lou Gehrig's disease. The family worked together caring for Nancy at home.
In 2018 Nancy's condition worsened. After four days in intensive care, the family returned home with care and support from Suncoast Hospice.
"We can't say enough good things about the care that she received and the overwhelming support for Michael, myself and his daughters," Debi expressed.
From medical equipment, emotional counseling, nursing and respiratory treatment, Nancy's care team provided education and comfort for the whole family.
"They loved my sister just like she loved them. They made her feel safe and secure."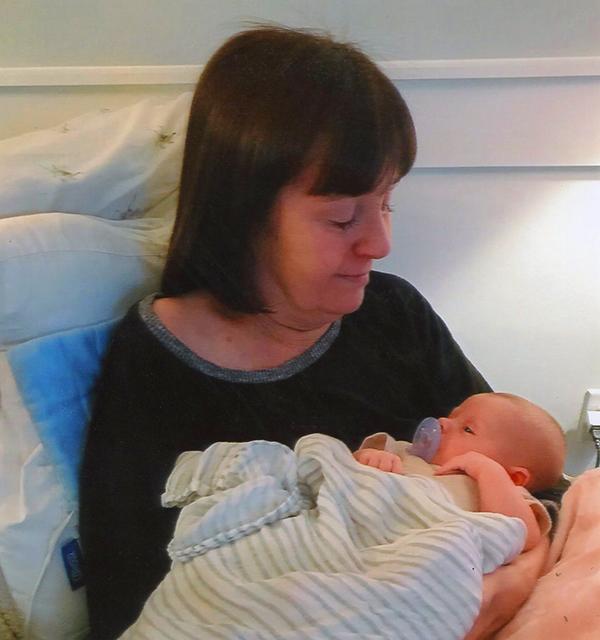 Then they found out Nancy's daughter was expecting their first grandchild. Nancy wanted to be there. But how could she make the trip?
"With the help of the Suncoast Hospice team, we were able to take her to Charleston for the birth," Michael said.
"My sister was able to hold her, kiss her and do a little cuddling with her. Even though ALS takes a lot from you, it doesn't take your heart and soul," Debi said.
Nancy's health further declined. She died at home three months later surrounded with love and support.
"We were all there and it was peaceful. The Suncoast Hospice team cried along with us. We never felt like this was just their job, it was from the heart," Debi said.
For more than 42 years, Suncoast Hospice has provided compassionate care for Pinellas County residents. Donations from people, like you, make services possible for all, regardless of their ability to pay.
Thank you for caring.