To Honor and To Celebrate
From advanced care planning to end-of-life care, Empath Health is with you every step of every journey. Chances are that your family or someone you know has already benefitted from the services offered at Empath Health and its integrated network of care.
Often we find ourselves wanting to do something to honor the person and/or the care our loved one received. Something that will make a difference.
At Suncoast Hospice Foundation, we have a variety of gift opportunities to fit every need.  Every gift we receive makes a difference in the level of life-changing care our supported organizations provide for our community. With your support, we can continue to make a lasting difference in the lives of people who need us the most.
Your gifts stays close to home and makes a difference in your community.
Should you have any questions, please feel free to contact our Individual Giving Team at (727) 523-2441.
Ways You Can Give: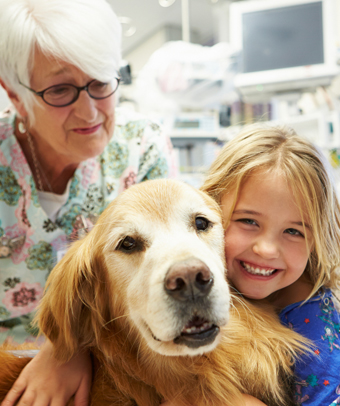 Your support helps provide special services like Pet Therapy. Our patients benefit immensely from the extra support of these programs.