Your Dollars Make Sense
Every gift we receive, no matter the size, makes a difference in the level of life-changing care our supported organizations provide our community. All it takes is a donation to the Suncoast Hospice Foundation. Contributions directly impact those seeking the support and services of Empath Health. With your support, we can continue to make a lasting difference in the lives of people who need us the most.
Your Suncoast Hospice Foundation gift stays close to home. You can make a difference in your community – all it takes is a donation to Suncoast Hospice Foundation. Chances are that your family or someone you know has already benefited from services we offer.
Ways You Can Give: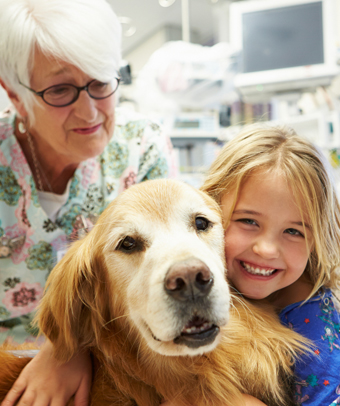 Your support helps provide special services like Pet Therapy. Our patients benefit immensely from the extra support of these programs.