Denise Was Desperate
First, her sister died of an overdose. She and her husband then found themselves parents of her sister's 10-year-old daughter, T'mya. Then, while caring for her 82-year-old aging mother, her husband became sick. While still grieving the loss of her sister, her husband contracted COVID-19 and died.
Then her mother also passed. The loss of so many loved ones was overwhelming.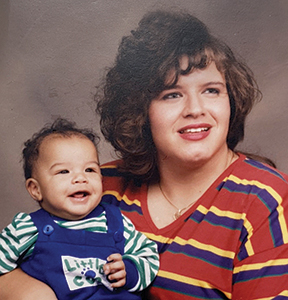 "I felt so broken," Denise said.
Denise turned to Empath Grief Care to support her with her grief and help T'mya cope with the death of her mother.
Empath Grief Care provides supportive counseling services to anyone in Pinellas County, regardless of ability to pay. You continue to make it possible for us to help thousands of people like Denise and T'mya with your support.
T'mya met with an Empath Grief Care counselor who specializes in children's grief. T'mya is now an eighth-grade honors student who enjoys playing soccer.
Thanks to the help of Empath Grief Care, Denise and T'mya are healing together, as a family.
Your generosity makes these services possible for all. Every contribution you make brings comfort, peace and full life care every day.
Please make your donation today using the form below.