What does $10 mean to you? A couple of lattes? Lunch out with friends? Sharing a glass of wine at your favorite restaurant?
What does $10 mean to the patients and families of Suncoast Hospice and those served by Empath Health's network of care?
Specialized honor, care and support for veterans
Grief support for children and family members
Care for patient's and family's pets
Caregiver support and training
Make a monthly gift and partner with the Suncoast Hospice Foundation and provide medical expertise, comfort, care and compassion to everyone we serve at Empath Health. Your monthly donations can be automatically withdrawn from the credit card or bank account of your choice. Withdrawals can be ended at any time with just a phone call. Fill out the form below to get started to call Karen Van De Putte, director of planned giving at (727) 523-3422 for more information.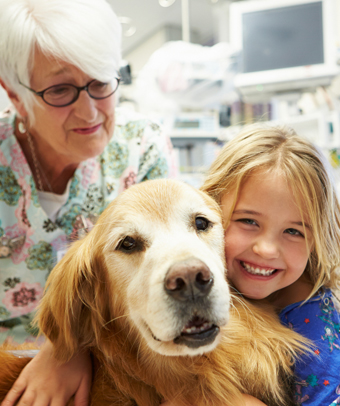 Your support helps provide special services like Pet Therapy. Our patients benefit immensely from the extra support of these programs.